Elgato
Elgato HD60 S + Game Capture For Quality Content Creators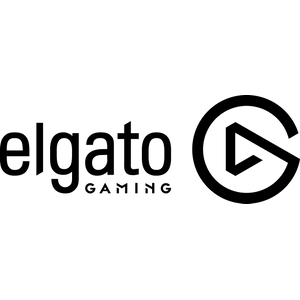 No driver installation required.
Capture video in 1080p60 HDR quality.
Uses 4K60 HDR 10 port.
Has Instant Gameview option.
Allows you to record flashbacks.
Has Live Commentary function.
Capable of video recording without restrictions.
Availability:
Out of stock
₨ 38,340
Out of stock
Fast start!
An external video capture card does not require a long and complicated setup, as well as installation of any drivers to get started. The device just needs to be connected to a computer or to a console and that's it, nothing else is needed! And then the HD60 S + will unleash all its possibilities and noticeably improve the quality of your content, which of course will be immediately noticed by your viewers.
High definition and more!
You can use different video recording platforms and the card will allow you to stream online in 1080p at 60 FPS. Plus, the device works well with OBS Studio, Streamlabs OBS, XSplit and many other streaming services, so you don't have to look for a special application for it.
The game is in excellent quality!
Elgato Game Capture HD60 S + is a very powerful external device. For example, while you are streaming online on Twitch or recording videos on YouTube, you can play modern games in parallel, very well-designed graphically, on Xbox One or PS4 Pro consoles with 4K60 HDR10 resolution. And you won't have any delays or other troubles with the image!
Instant Gameview function
Even if you need to reproduce a very bright and rich picture with high dynamics and high resolution, an external card will cope with this perfectly and will be able to consistently broadcast video with zero latency. So you can be sure that you do not miss a single shot and all the details of your game will be shown.
4KCU app
This software is designed for those who want to get the most out of their Elgato Game Capture HD60 S +. It allows you to configure a variety of options for the external card so that it works at its maximum and performs all the necessary tasks.
Product Specification
INPUT:  HDMI (unencrypted)
OUTPUT:  HDMI (lag-free pass-through)
PASSTHROUGH RESOLUTIONS:  up to 2160p60 HDR
CAPTURE RESOLUTIONS:  2160p30, 1080p60 HDR, 1080p60, 1080p30, 1080i, 720p60, 576p, 480p
HDR:  HDR 10 bit for passthrough and capture (HDR capture is currently only available on Windows)
DIMENSIONS:  112 x 75 x 19 mm / 4.4 x 3 x 0.75 in
WEIGHT:  115 g / 4.06 oz